From cultural practice to interface metaphor
Cross-cultural design or Localization UX Design requires an understanding of local norms and behaviors you can leverage in your design. The Red Envelope is an example of a UI (user interface) metaphor example for China. Finding your equivalent is the focus of this upcoming Miniclass on Cross-Cultural design.
The Lunar New Year, celebrated throughout Asia, aka Chinese New Year is always a good reminder of cross-cultural design. Chinese exchange red envelopes or 'hongbao' with money for good luck. It exists digitally as well: the most popular app in China, WeChat, attributed its rapid growth and user adoption to the use of the red envelope metaphor (a virtual red envelope acts as the confirmation of money sent/received).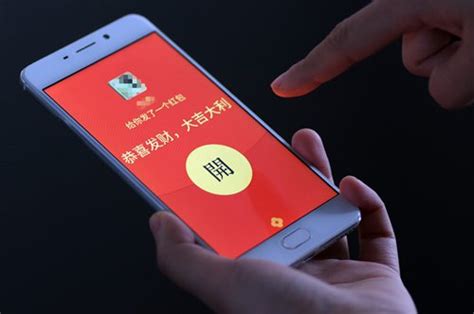 Image: Apimages
WeChat's red envelope is a very real example of cultural fit, and a reminder of why so many American companies have failed to compete against local solutions in China and India, the two largest populations in the world.
Localization UX strategy
If your main focus for localizing products or services is translation, you're missing half the opportunity. Sadly, localization vendors offer little to no expertise on this subject. Worse, they overfocus on "translation is the primary challenge". It's not. The closest localization vendors get is to provide transcreation which localizes phrases and wording to amplify their cultural meaning. Transcreation is essential but does not help UX strategy.
UX strategy for global markets needs cultural sensitivity
According to the World Bank, 1.7 billion adults in the world are unbanked or underbanked, and the majority are women. How would you design for this localization opportunity?
First, you would need global user research, or user studies in the various locales your product or service will enter. These Ethnographic Interviews will illustrate cultural norms and behaviors and would help you understand if mobile, blockchain, physical banks, Internet banking etc are even practical. Your global user research would give you a grounding and appreciation for the lived experience, histories, context, and practical needs of these user groups: from cities to the countryside. Next, you would prototype solutions, involving users in those decisions using Participatory Design techniques (where you bring users in and help them steer your thinking). Finally, global user testing, in the target locales of use is essential. Once the UX strategy has been de-risked, you can proceed with development and translation/transcreation.
If your "localization" strategy is to throw Machine Learning (ML) at this problem, your risks are heightened. Bottom line: things that feel local, work locally.
Learn more at this short Miniclass on how to tackle UX design for cross-cultural audiences…