Back
UX Workshop: Build a Roadmap for Managing UX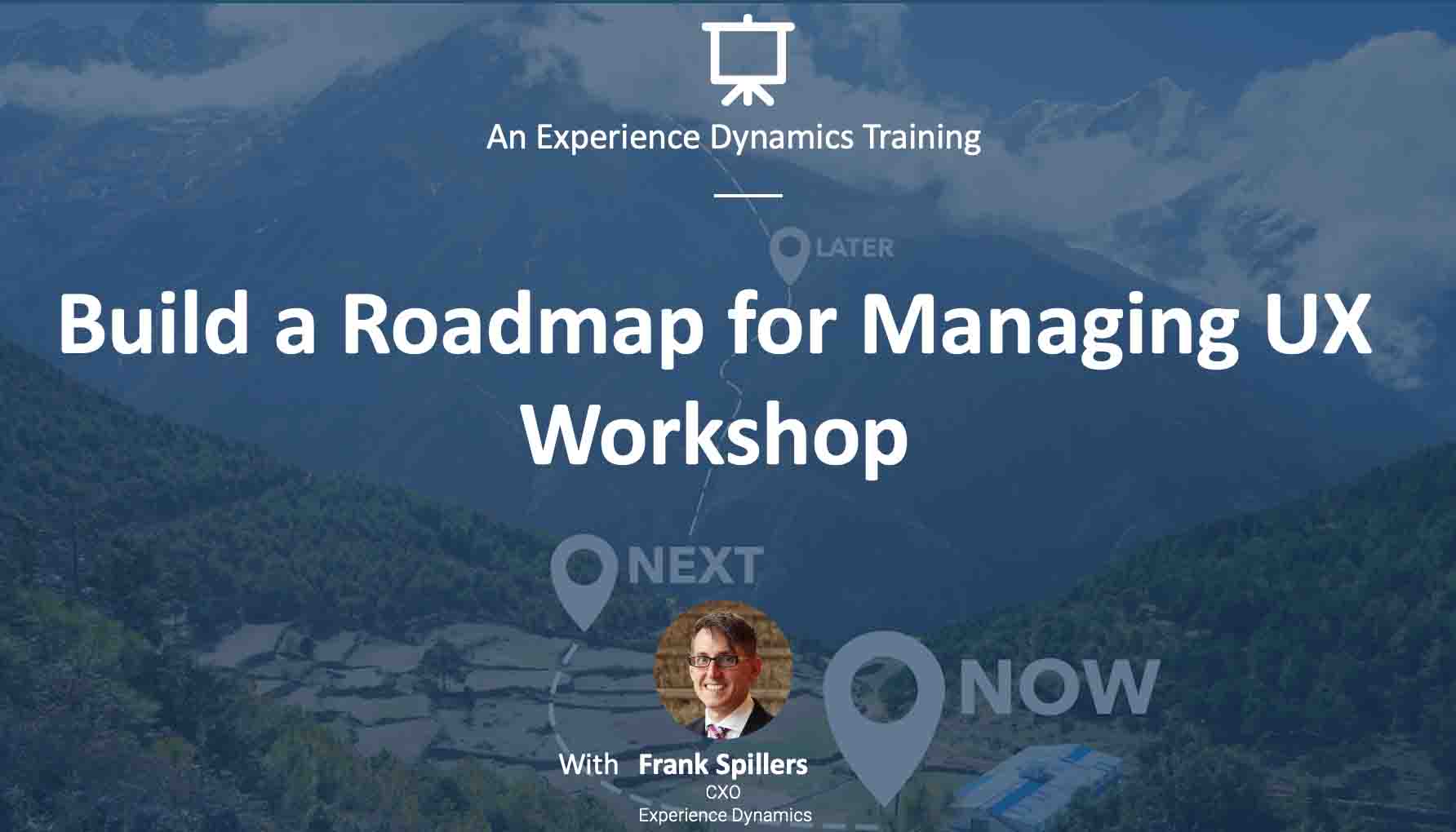 3 hours- (handouts, group activities, 1:1 access to Frank Spillers)
DATE/TIME: January 19th 2021  at 2:00 PM UTC; 6:30 PM IST; 6:00 AM PST; 9:00 AM EST
Format: Zoom
Topics covered:
Roadmapping your UX maturity
Re-working your current process to improve UX effectiveness
Staffing key UX Roles
Organizational charts and org placement of UX teams & resources
Building UX momentum
Creating a strong culture of UX
Gaining operational traction with DesignOps & ResearchOps.
Cost: VALUE of $499
Your cost: FREE TO INNER CIRCLE MEMBERS (Non-members join now starting at $49/$99 www.uxinnercircle.com).
About this online workshop:
Free for UX Inner Circle members, this workshop provides tools to identify UX growth areas and to create a systematic process for building maturity. UX maturity is critical to gaining the ROI from UX investments. Understanding UX and UX roles is the first step, but having a roadmap for growth based on your organizational conditions is pivotal for good UX management.
---