Back
Donut-Centered Design workshop (Amsterdam)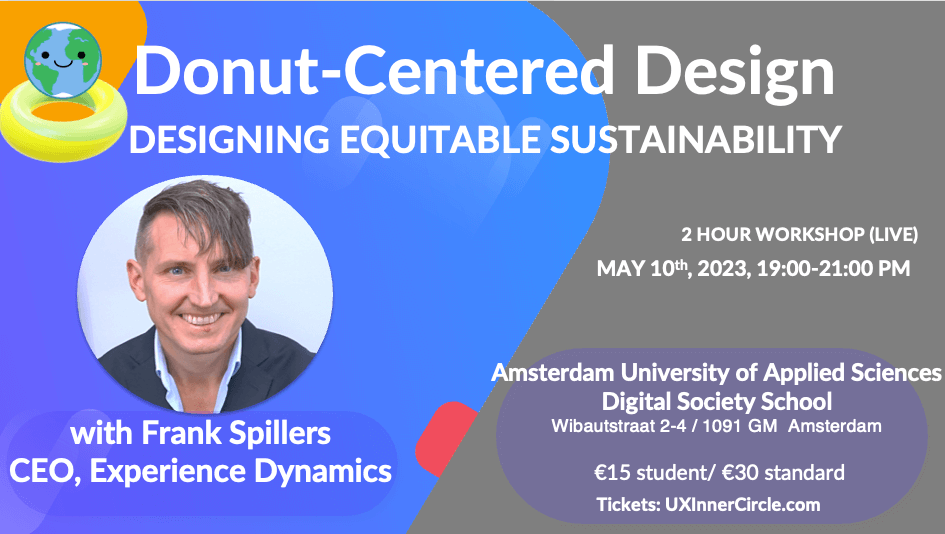 Live in Amsterdam! on May 10th 2023, 19:00- 21:00
Reserve a seat only €15 student:
Reserve a seat €30 standard:
-or- Pay with Revolut
Designing equity + sustainability
This hands-on workshop brings Inclusive Design and Sustainability together under Kate Raworth's 'Donut Economics' model approach (also the name of her bestselling book). In the donut model, solutions stay within the healthy capacity of the outer ring (planetary balance needs) while maintaining social harmony in the inner ring. Donut-centered design specifies design solutions (products, services, and experiences) follow sustainability and equity goals.
In this very special evening live in the first city to implement the donut economics model (Amsterdam), Frank Spillers will lead a workshop on applying the Donut-Centered Design model in an update to business-as-usual approaches to Human Centered Design. Why the update? Last month the UN Secretary General issued a 'final call' for "everyone, everywhere, all at once" to tackle sustainability development goals (SDG).
In this workshop, participants will learn how to take a planet-first and human-centered approach to solving design problems, from concepting to developing (engineering/ manufacturing) to evaluating and marketing planet and equity-centered product, services & experiences. This course provides skills for making design choices holistically and prioritizing sustainability and inclusion. The motto is "Design for one (person/planet), extend to many (communities/ SDG)".
What you will learn:
In this 2-hour evening workshop, we will learn to design equitable sustainability. This workshop is aimed at removing the abstraction of sustainability design and equity, and making it concrete and actionable.
Approaching sustainable design challenges- Donut Design
Unpacking 'full system problems' with the DCD Toolkit
Merging inclusive design concepts with circular design & prototyping: applied project
How AI can help solve sustainability design problems
Managing and mainstreaming Donut-centered design
Q&A
Cost: €15 student/ €30 standard
*Please bring your laptop for this workshop*
Who this is for: Designers, Researchers, Students, Corporate or Innovation and Equity-oriented innovators
Location:
Amsterdam University of Applied Sciences/ Digital Society School
Wibautstraat 2-4 / 1091 GM  Amsterdam (Location directions)
Come to the First floor
Reserve a seat only €15 student:
Reserve a seat €30 standard:
About your Speaker- Frank Spillers, CEO Experience Dynamics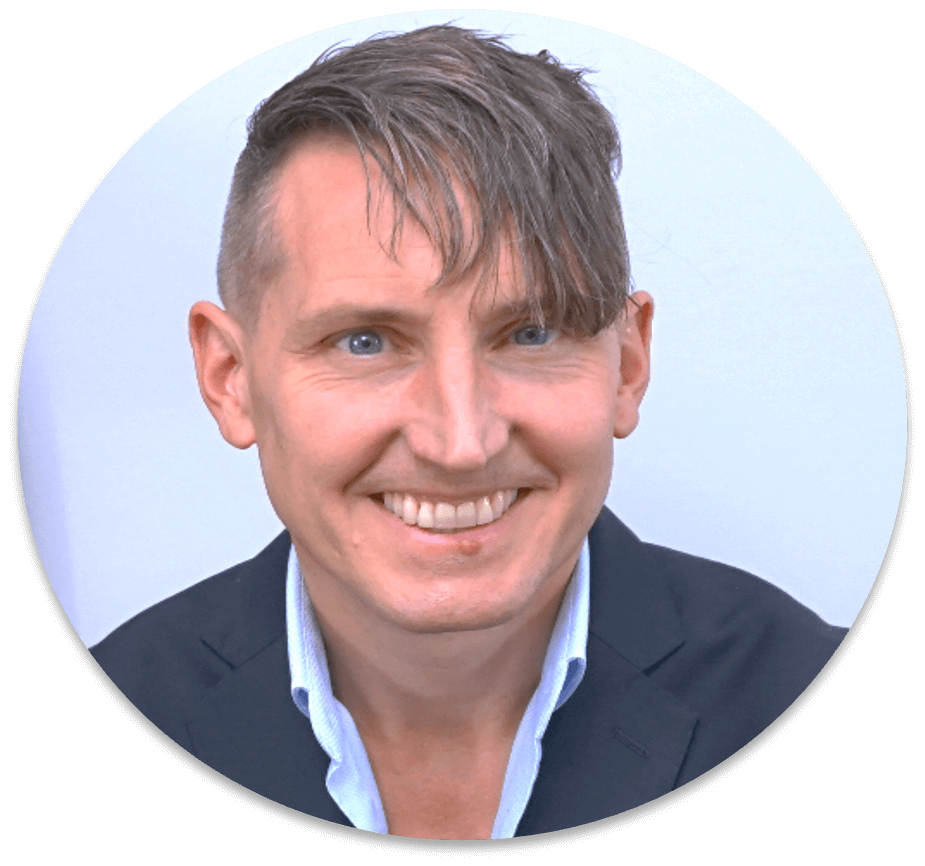 Frank Spillers is the founder of Experience Dynamics, a leading UX consulting firm with Fortune 500 clients around the world. For over 20 years, Frank has been an internationally respected speaker, author, UX Leader, and Inclusive Design educator. He is a world expert in improving the design and user experience of products, experiences, and services.
He teaches with the largest UX design school globally (Interaction Design Foundation) with 130,000 graduates to date…including a highly-rated course on Service Design. He has been working on Sustainability and Inclusive Design projects client projects for the past three years.
---